E-Guide
Process Flowcharts & Process Mapping: The Beginner's Guide
Process flowcharts and process mapping are essential tools used in every organization to visualize and understand complex processes.

Understand the definitions, benefits, and elements of process flowcharts and maps, and also get step-by-step instructions on when and how to use them.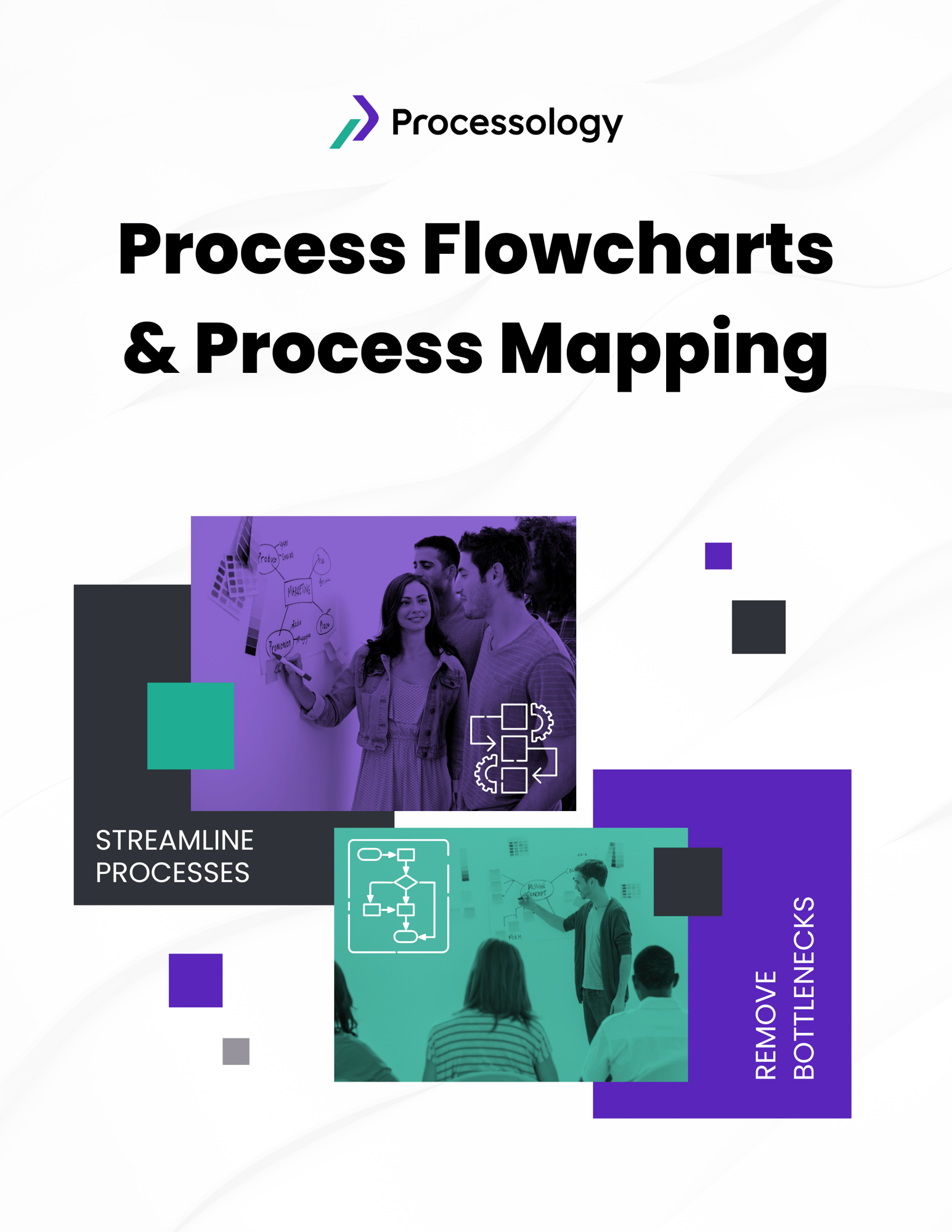 Complete 'What Is It' Guide
A comprehensive understanding of process flowchart and process mapping.

Benefits and Use Cases
Benefits of process maps and flowcharts, and what are their use cases in different business scenarios.

Step-by-step Instructions
Detailed instructions on how and when to use process maps and flowcharts.
Testimonials
What our customers say
"The work he did enabled me to get valuable time back! I should have done this a long time ago!"
"Ran into some issues getting our processes to flow and got in touch with Processology! I am so happy I did, what took me months, their team was able to do so easy and fast! We are up and running more efficiently and better than ever!"
"Processology worked diligently reorganizing our process, making valuable suggestions, implementing changes and improvements, and as a result, we are now able to continue growing the Women Get Funding Training Platform."